Dedalus Press now accepts unsolicited poetry submissions from 01 February to 31 March inclusive, and from 01 November to 30 November inclusive each year. Submissions should be made in digital form only, via our Submittable page (see below). Please follow the Guidelines carefully.
General Guidelines
Dedalus Press publishes a small number of new poetry collections each year, some of which are by writers who have long established relationships with us, others by poets new to the press. In the main, our books are by Irish poets, or poets living in Ireland. (We remain strongly interested in international writing but are not in a position to consider unsolicited submissions.)
Funding requirements and our administrative workload means we tend to work approximately 2 years in advance, meaning that work accepted for publication is unlikely to appear until two years later. We do, however, try to respond to all submissions that follow our guidelines within a couple of months of the end of the open submission period.
To maximize your chances of being accepted for publication, please first acquaint yourself with the nature of the work we publish. Dedalus Press books can be purchased directly from this website or through many other sources elsewhere online; they can also be ordered through your local bookshop or library.
When it comes to submitting work, please appreciate that the volume of manuscripts received means we are unlikely to be in a position to offer a detailed response or critical advice. Poets working towards first collections are advised to send poems out to some of the many small magazines, e-zines and journals in advance of sending us a manuscript submission. We keep a keen eye on such publications and often make the first approach to poets who have impressed us there.
Submittable
(Digital Submissions only)

The Dedalus Press page on Submittable.com (see button below) includes simple instructions for submitting work (10 to 20 pages of poems), as well as a short form that gathers basic contact and background information about the poet. (Please Note: The form is available only when we are in the open submission period, as specified above.)

When submitting work for consideration, feel free to include a cover letter detailing previous publications, etc (though this is entirely optional and is not read until the poems themselves have been considered by our editor/reader: for that reason, please refrain from including any personal or identifying details within the poetry manuscript submission itself.

Submittable.com is free to use.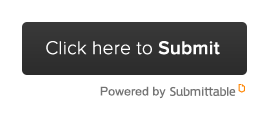 ---
Hard Copy Submissions

We accept hard-copy submissions only by prior arrangement. Please contact us first to request guidelines.

Thank you for your interest in the Dedalus Press.
Funding